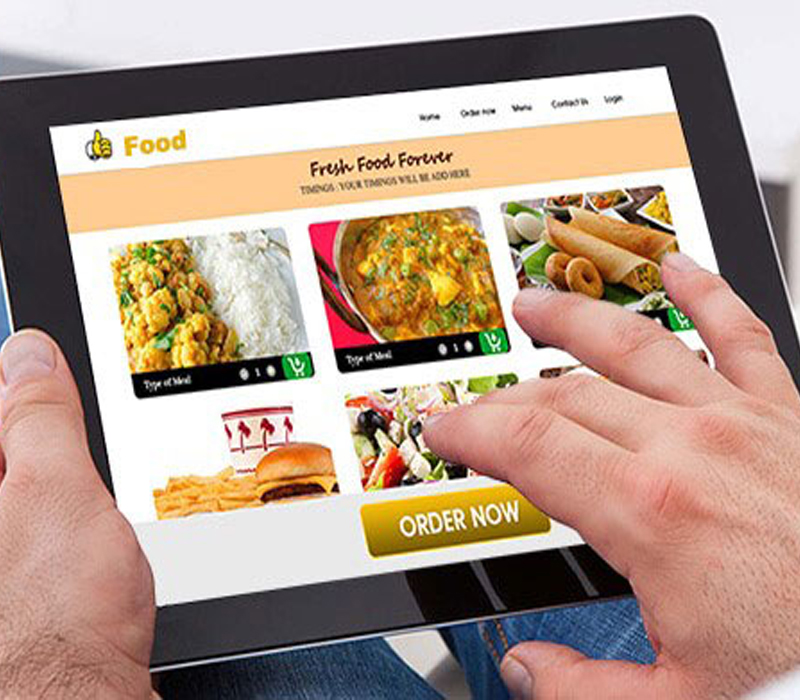 This post is also available in:

English

فارسی

العربية
Some of the benefits of online food ordering system
As people become more busy, time for shopping and face-to-face sightseeing has decreased. This has enabled online businesses to thrive and the benefits of an online food ordering system to get things done faster.
Heavy traffic in the city has diminished the appeal of going to restaurants among families. For this reason, most people prefer to avoid any traffic and pollution and receive and enjoy food through ordering food online at home. In Rasht , Reezhan Tourism Restaurant provides you with the opportunity to easily order your food at work and at home.
Benefits of online food ordering system
With the emergence of new conditions in cities and protocols that have been communicated to restaurants and food service centers. The rate of online food services has increased by 68%. In fact, restaurants that use the online food ordering system have seen a significant boom in their business compared to other restaurants that have not used this system.
View full menu with photos of foods
Everyone wants to see the look of the food they are ordering. Sometimes we see a restaurant billboard. But when buying food, prices are different or it is not available. The online system has provided this feature so that we can see the menu with its correct prices and be easily informed about the availability of food.
Ability to check price and quality
In ordering online, these conditions are provided for us to easily compare the prices of food. Or we can be informed about the quality of food through the comments of consumer users.
Easy and fast ordering
Given that people spend a lot of time in cyberspace during the day. They are well aware of the different ways to use it. The online ordering system can be done very quickly and easily using expressions such as mobile.
There are different options
In this type of orders, we have different options of restaurants and food. That people can enjoy their favorite foods at any time and place.
Ability to use the discount code
Sometimes restaurants use this method to satisfy their customers, which can be used. These codes reduce customer costs.
Food delivery as soon as possible
Online food ordering systems use mechanized models. That makes your food ready as soon as possible and delivered by the courier at the door of your desired location. This saves you time and also does not reduce the quality of food due to cooling.
Reduce courier costs and its problems
In big cities and cities where orders are very high. The cost of sending food is greatly reduced. Because online ordering systems pay attention to everything and are informed from the customers' point of view, problems such as non-timely delivery of food or delivery in the desired category are reduced, if the rules are not followed and the customer does not cooperate properly, Notify support. Or post your opinion in customer comments.
---