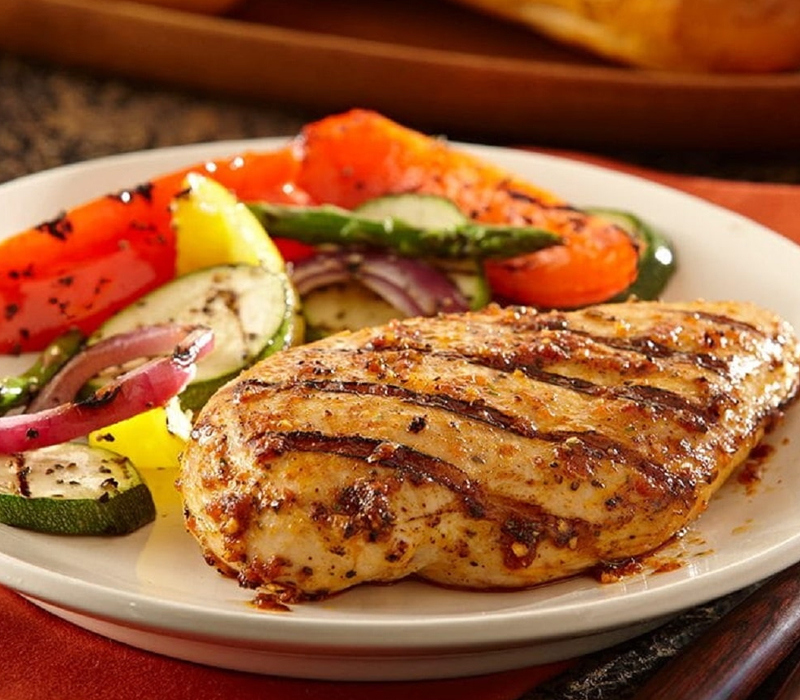 This post is also available in:

English

فارسی

العربية
Recipe for preparing balsamic chicken with additional tips in its preparation
Chicken is one of the most popular meats in the diet. Chicken is commonly used in a variety of boiled or fried foods for parties and dinners. In this section, we have considered balsamic chicken feed for you, which in addition to its pleasant appearance and taste, also has many properties.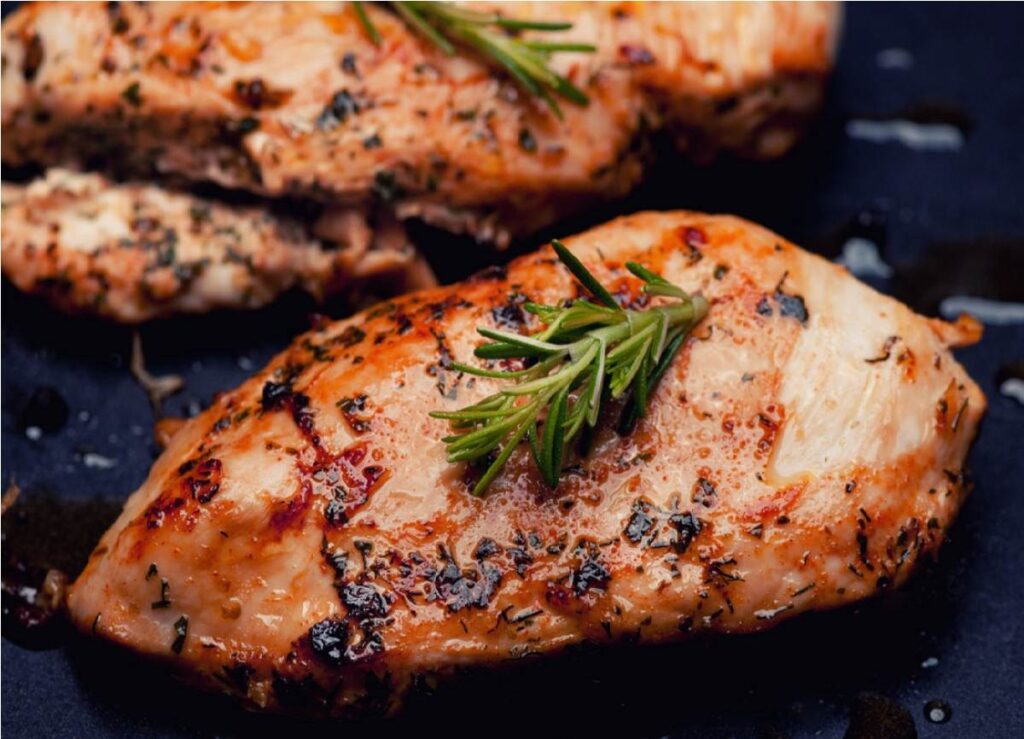 Steps of preparing balsamic chicken
Using the right flavoring for food is important. Which causes the texture outside to be well preserved when cooking. If you like to eat juicy chicken, full of spices, full of flavor, balsamic flavored chicken is the best option. Join Reezhan Tourism Restaurant as the best restaurant in Rasht to introduce you to this delicious food.
Ingredients for preparing balsamic chicken
| | |
| --- | --- |
| ingredients | the amount of |
| Chicken breast | 8 pieces |
| Balsamic vinegar | A cup |
| an onion | A number |
| Garlic | 4 drops |
| Pepper | 2 teaspoons |
| Salt | A tablespoon |
| olive oil | 4 spoon |
| Chopped basil | 2 spoon |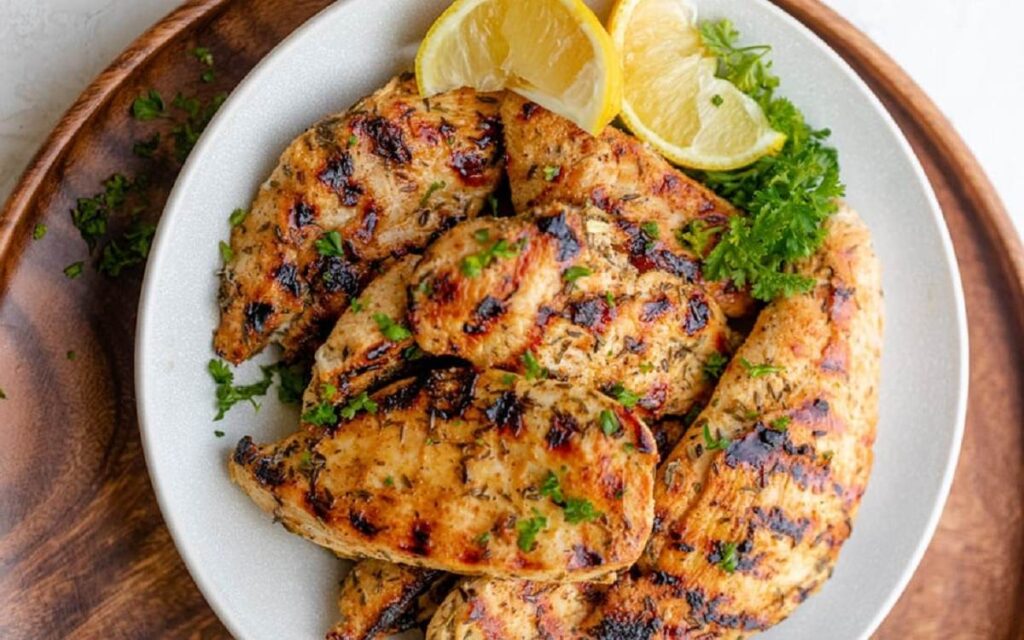 Recipe
First, pour the balsamic vinegar into a bowl and add the chopped basil.
Then chop the onion and add it to the vinegar along with the olive oil and mix all the ingredients together. Grate or chop the garlic according to your taste and then mix it with vinegar.
Now it's time to add salt and black pepper to the ingredients.
Wash the chicken breasts and cut them into pieces of the desired size. Pour half of the prepared balsamic sauce over the chicken and make sure that all parts of the chicken are dipped in the sauce.
Leave the chickens in the ingredients for 15 to 20 minutes until the chickens are completely flavored.
You can then grill the chicken in the oven or fry it in a diet pan.
After cooking the chicken, pour the rest of the sauce on it.
Finally, you can use fresh basil leaves, lemon slices, onion rings, etc. to decorate the chicken.
Balsamic vinegar:
Balsamic vinegar is a type of brown vinegar made from unfermented grape juice. This vinegar has a special aroma and sweet taste. In addition, its therapeutic properties can be mentioned. Balsamic vinegar can be used in a variety of salads and many foods.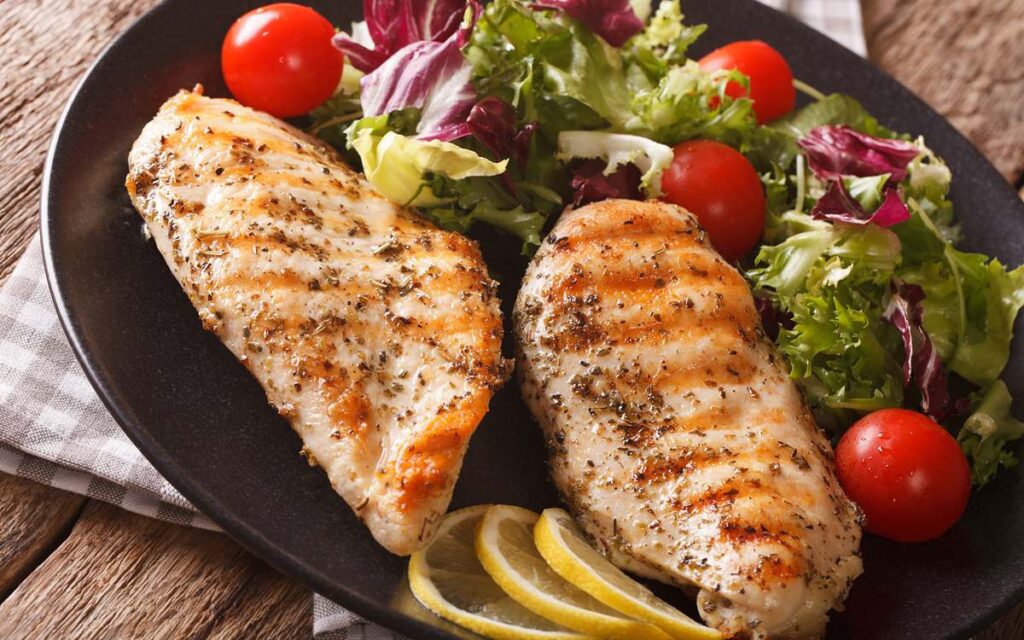 Tips in preparing balsamic chicken
Remember to separate the chicken skin from the meat when preparing the balsamic chicken.
You can also use chicken thighs in preparing balsamic chicken.
In addition to basil, you can use other aromatic vegetables in preparing balsamic sauce.
If you do not follow a special diet, you can serve this dish with bread, rice or potatoes.
Balsamic chicken feed is a good meal for athletes because it is both high in protein and low in calories.
It is better to buy balsamic vinegar from reputable stores because genuine balsamic vinegar has a high price in the market.
---