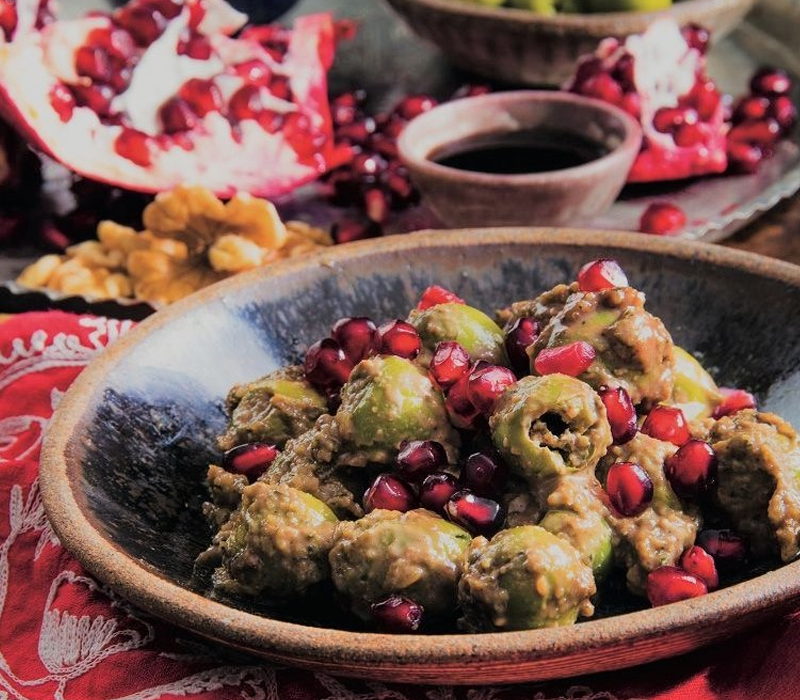 This post is also available in:

English

فارسی

العربية
Recipe for growing northern olives + tricks and tips in preparing it
Growing olives are one of the appetizers that are mostly found in northern cities. This appetizer is prepared by people according to their taste in sour, sweet and smooth.
Cultivated olives can be found in the menu of most restaurants in the snacks section. It is one of the most famous Iranian condiments that is served with various dishes, especially with a variety of Iranian kebabs . Reezhan Tourism Restaurant, the best restaurant in Rasht, along with the delicious food that is intended for you. Olive also serves unique products in its Rasht tourism restaurant .
How to prepare grown olives
Making olive oil at home is more exciting, because it is prepared according to your own taste with the desired taste and you are sure of the health of the ingredients that you use.
ingredients
| | |
| --- | --- |
| ingredients | the amount of |
| Pomegranate paste | 2 measures |
| Walnut | 300 g |
| Thyme | 1 tbsp |
| Kernelless olives | 500 g |
| dried mint | 1 tbsp |
| olive oil | 2 tbsp |
| salt and pepper | To the extent necessary |
| Pomegranate seeds | 2 tbsp |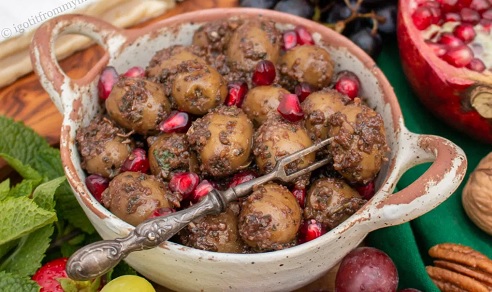 How to prepare
First, grind walnuts to make olives and pour into a bowl. Then add the olives to the dish. If the olives are sour or salty, you can soak them in a container full of water for a maximum of 1 hour.
Add the pomegranate paste to the ingredients of the dish and mix the ingredients well. After mixing the ingredients, add the dried mint powder, dried thyme powder, pomegranate seeds and olive oil to the ingredients and mix the ingredients again with a spoon so that the taste of the vegetables is completely absorbed by the ingredients. You can use Chuchak vegetable, which is a local northern vegetable, in your prepared ingredients.
Finally, you can add a little salt and pepper to it and pour it in a container with a lid and keep it in the refrigerator.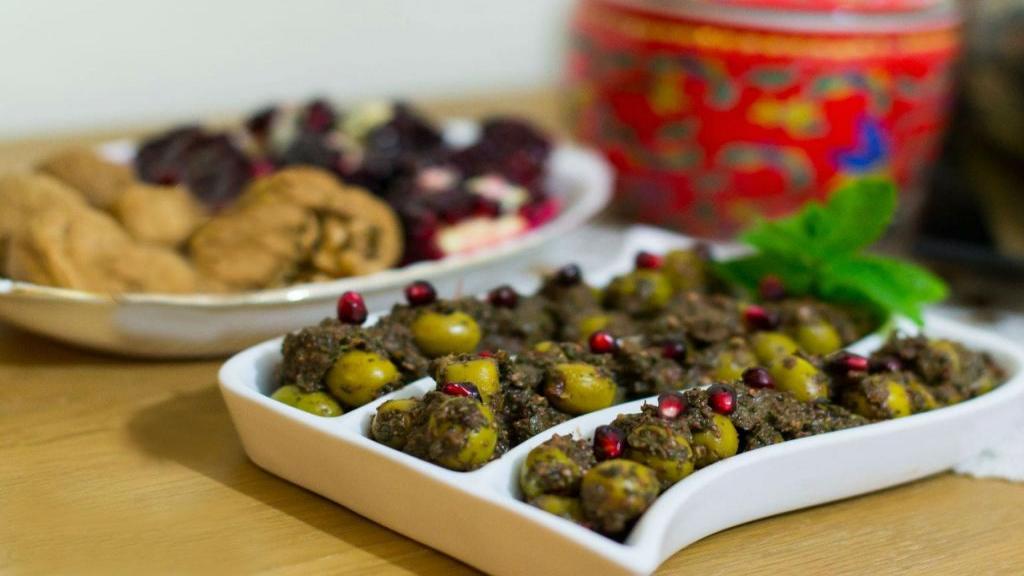 Tricks and tips in preparing olives
First, if the olive tastes bitter, boil it several times and drain it to remove the bitterness of the olives.
Note that the walnuts you use must be good quality and fresh, because adding old walnuts to cultivated olives will cause a bitter taste.
Do not wash the olives with water before adding them to the ingredients as they will cause mold.
Note that some recipes suggest adding onions. It is better not to add this substance to cultivated olives because it will change the taste of the whole seasoning.
The first thing to consider when preparing home-grown olives is that in addition to mint, coriander and other vegetables, a popular northern vegetable called chuchaq will also be used. If you do not have access to this vegetable, you can use a combination of mint, coriander, thyme, savory and angelica to taste similar to this vegetable.
Cultivated olive color is usually of great importance. If you prefer a light color, you should use more walnuts in its composition, and if you use more pomegranate paste in the grown olives, its color will be darker.
---