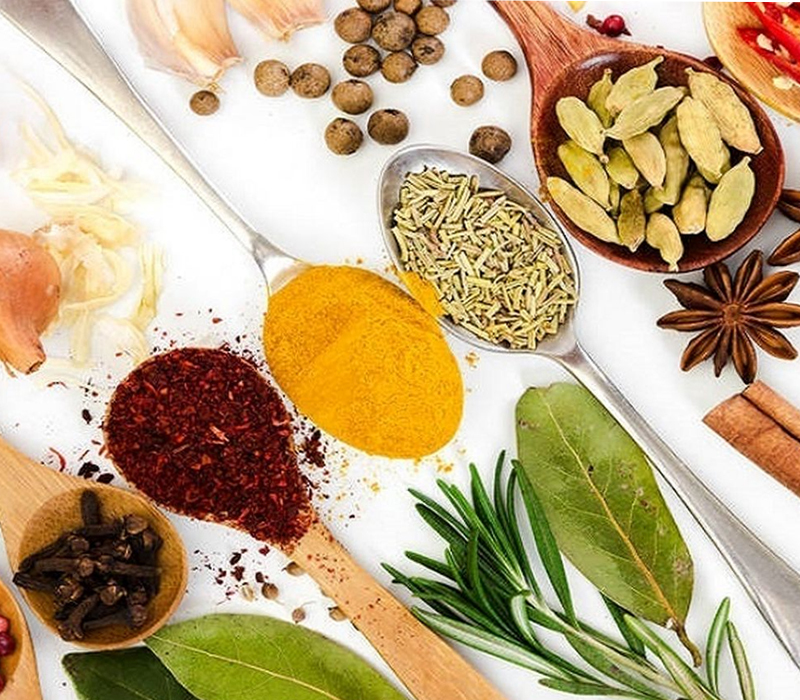 This post is also available in:

English

فارسی

العربية
Familiarity with spices suitable for any food + important points in their use
Suitable spices have a special place in the past to flavor and make food more delicious. Using the right spices for any food is one of the important things that we must pay attention to in order to give us a delicious taste. Various spices with various aromas and colors and medicinal properties have been the best seasonings for flavoring food. Seasonings that in addition to giving a unique aroma and taste to food, also have healing properties.
Introducing the right spice for each food
The aroma and flavor of spices, along with their amazing properties and benefits, have caused the indigenous people of each region, based on their geographical and climatic characteristics and taste, to use a special combination of spices in their food preparation. In this article, Reezhan Tourism Restaurant, the best restaurant in Rasht , has introduced you to different spices suitable for different foods.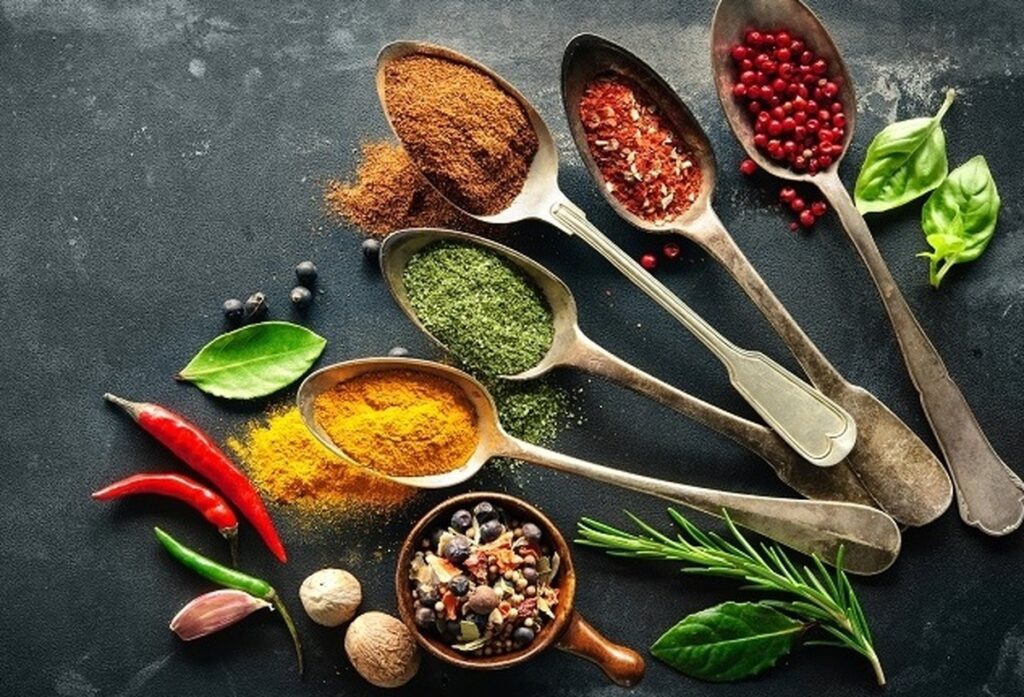 Suitable spices for stews
Black pepper, red pepper, turmeric, cumin powder, cinnamon, coriander powder are suitable spices for various stews.
Suitable spices for chelo kebab
Red sumac or brown sumac is a suitable spice for barbecue. The difference between these two sumacs is that red sumac is a colorant and has less acidity, and brown sumac is not a colorant but is more sour. People choose one of the two based on their taste. The reason for using sumac on kebab is that when the meat is grilled, a little toxic substance is produced in the meat and sumac eliminates this toxin. For this reason, in the past, sumac was always consumed with kebabs.
Suitable spice for broth
Turmeric, cinnamon, black pepper, nutmeg, cloves, anise are suitable spices for use in cooking broth.
Spices for chicken and fish
Suitable spices for chicken and fish are saffron, ginger, bay leaf and garlic powder.
Korma, Tika and Gramsala spices are excellent for preparing chicken. These two spices are a kind of work and are prepared from a mixture of 20 types of spices with a special formula that are sold ready-made.
Soup for soups
There are different types of soups and different spices are used in each of them. For example, thyme powder is used in barley soup.
But in general, for all soups, it is better to add one or two bay leaves to understand the difference in taste.
Important points in the use of spices
Remember that the amount of nutmeg consumption should be very low. About 2 to 3 bites so that high consumption of that spice does not cause headaches.
For meat dishes, use cardamom or cinnamon properly to give a better aroma to the food.
When boiling food, it is best to use powdered spices.
To evaporate the aroma of spices when cooking, you must fry them in oil for a few seconds. For example, when you cook bean pilaf, the onions are fried. Add the spices, fry for a few seconds and then add the rest of the ingredients. This doubles the aroma of the spice.
---