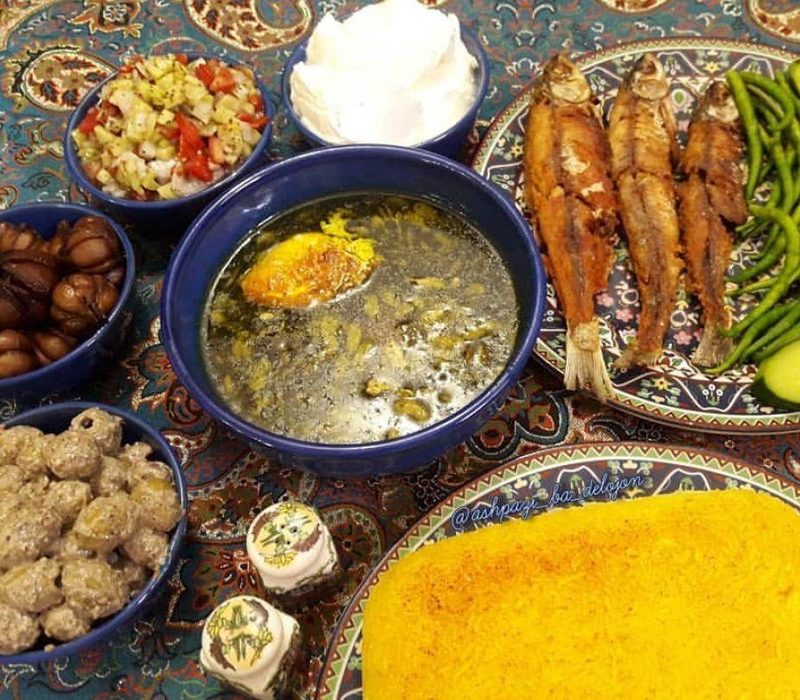 This post is also available in:

English

فارسی

العربية
Try the recommended types of Gilani condiments
Gilan province is one of the regions with a pleasant climate and extremely beautiful nature. But that alone is not the point. Rather, the variety of food in this province and the unique taste and color of food are the most important factors that attract many travelers and tourists to this province throughout the year. Tourists and travelers can try different types of Gilani condiments in the best restaurants in Gilan or the best restaurants in Rasht along with delicious Gilani food.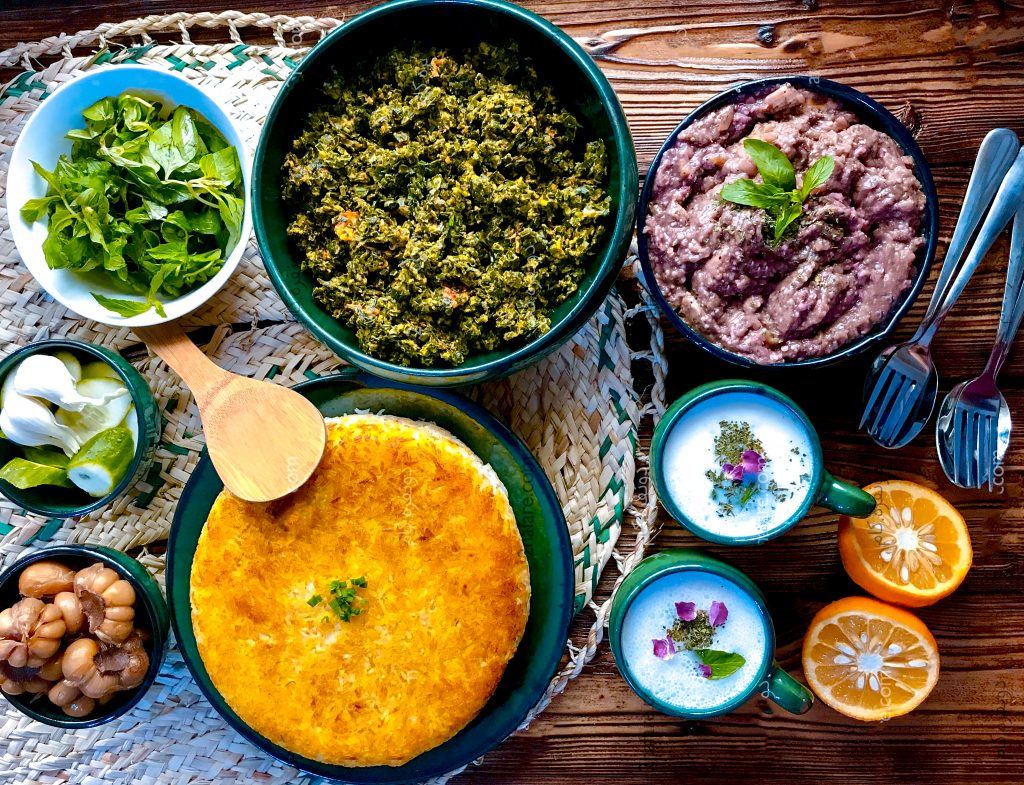 Gilani seasonings
Most Gilani dishes are served with special seasonings. These condiments give food a unique taste, color and glaze. Which multiply the pleasure of eating them. In this section, Reezhan Restaurant, the best restaurant in Rasht, will introduce you to a variety of Gilani condiments that are very delicious.
Kal Kebab
Kal Kebab is one of the delicacies of Gilani and one of the delicious appetizers of this region, which, contrary to its name, does not use meat at all. To make kal kebab, you can learn how to prepare it from other blog pages. Enjoy this unique condiment in keteh, kebab and salted fish.
Olive
Certainly, cultivated olives are one of the most popular Gilani condiments. Which is reserved for all tables. You can eat olive oil with most foods. You can see how to prepare this delicious condiment in other pages of Reezhan restaurant's blog.
Pickled garlic
Garlic pickle is another Gilani seasoning that has many fans. Spring is the best time to prepare pickled garlic. First, remove several layers from the garlic plant to identify the berries. To prepare pickled garlic, each plant needs to have only one layer of skin. So that the cubes do not separate. Arrange the garlic cloves in a glass jar. Sprinkle a tablespoon of salt on them. Pour vinegar on the garlic until it is completely covered with vinegar. After a few days, you will see that the vinegar has been eaten by the garlic and the top of the container is empty. Add a little vinegar again. This pickle can be consumed after at least two months, but most of the time it makes the garlic darker, sweeter and tastier. take.
Nazkhaton
Pickles are one of the most popular Gilani condiments. It takes months or years of waiting for the pickle to settle. But to eat your sweetheart, all you have to do is grill a few eggplants. First, grill a kilo of eggplants and peel them. Put the eggplant with a few cloves of garlic, two spoons of mint and one hundred grams of basil in the mixer until they are completely smooth and crushed. Pour all these ingredients into a suitable container and add the required amount of salt and sour juice. This pickle should be like porridge, neither loose nor firm, and you can keep it in a sealed container in the refrigerator for up to a week. It tastes great with fish cutlets, ketchup, squash and kebabs.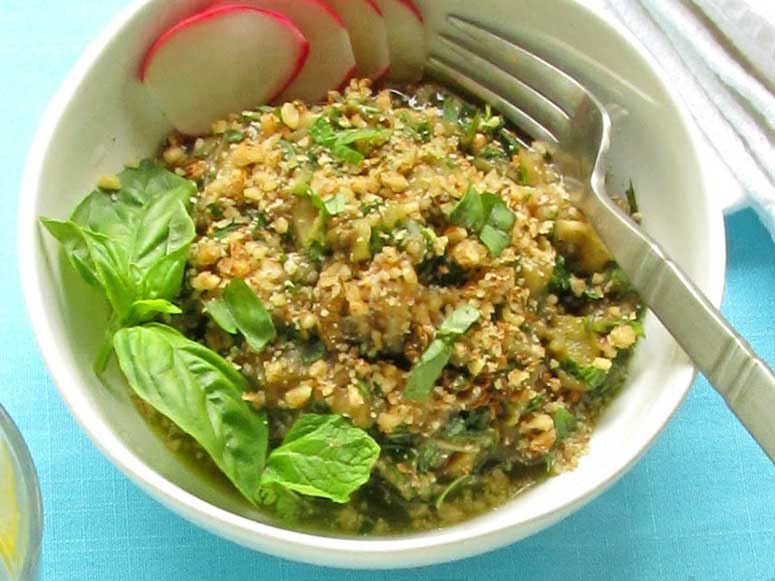 Salted fish
Salted fish is made from white fish in the high season. This fish is not eaten like other fish and a piece of it is brought to the table in different meals. This condiment is consumed with pilaf and various stews based on personal taste.
Green salt
Darar or green salt is another Gilani seasoning that is prepared from raw vegetables and is used as a mixture in yogurt, salads and with food. To prepare Darar seasoning, mix mint, coriander, some halva and salt together Stir to obtain green salt. Add the desired amount to your yogurt or salad and consume.
Borani yogurt
Borani yogurt is another popular Gilani condiment that is used as an appetizer or with food. To prepare this seasoning, first grill some eggplants and then peel them. Fry the eggplant in a pan without a little oil. Until the excess water evaporates, then mash them. Add crushed eggplant to yogurt after cooling. Add a little grated garlic and salt to the yogurt. Mix all ingredients together and taste.
---