This post is also available in:

English

فارسی

العربية
The key element of a successful restaurant
One of the important things for a restaurant is to have an identity. Hiring suitable and friendly staff and making a profitable menu is another key element of a successful restaurant in Rasht , which makes a restaurant stand for years. In fact, restaurant owners work hard to remain competitive in the market for many years and to increase their branches.
Check some key points in a suitable restaurant
Some of the things that draw people to restaurants are the food, the environment and the service provided to the customers. In the following, Rijan restaurant, among other restaurants in Rasht, has told the key points and elements of a successful restaurant.
Having strong personnel
To run a restaurant with high profitability, you must pay attention to the personnel and employees of that place. The morale of employees who are happy to come to work every day reflects positively on the service provided to guests. Here are some key factors in maintaining restaurant employee morale:
Considering time off and benefits
Investing in your employees is more evident by maintaining your employees' peace of mind, this peace of mind is achieved by meeting their basic needs such as medical services and vacation. By providing the best and most efficient benefits, you can give your business a competitive edge!
Consider your staff as part of your business
Everyone wants to feel valued, seen and heard. Your employees are no exception. If you are facing challenges in the restaurant, why not ask your staff? As your restaurant's eyes and ears (especially when you're less likely to be in the restaurant yourself), they'll likely have great insights and suggestions for running a successful restaurant.
Be transparent with your team and allow them to work with you to create a better restaurant. Every single employee in your kitchen, dining room and cafe plays a role in the success of your restaurant.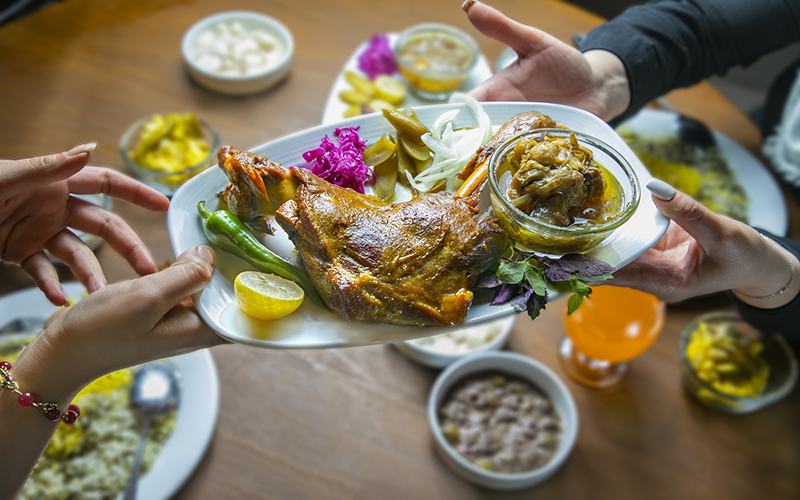 Focus on management and implementation
When you decide to run a restaurant, you must have some experience. What you don't know hurts you. So, if you don't have the experience of this work, go for it. Or to work in a restaurant for a while by any means possible.
Note that food quality is inevitable. No restaurant succeeds with bad food. You must have impeccable quality. Also, do your best to make sure that all the services you offer to the customer are repeated every day. One of the secrets of success is to be active, never forget it.
Do your best to provide the best service, don't just talk about providing the best service, understand it and make it happen. Empower your employees. Your employees should have the ability to manage things that happen to customers and know how to handle problems when things don't go as they expected.
You must be an active manager, in fact absent owners in the workplace are factors and elements of failure. You cannot run your restaurant from another home or office. You must be there and be involved in the activities and take charge of the affairs as the commander. Have a winning mindset. A positive attitude is contagious and essential for returning customers. You and your employees must maintain your winning mindset.
---