This post is also available in:

English

فارسی

العربية
Golden tips and trick of tasting grilled chicken
Grilled chicken is one of the foods that many people make for dinners and picnics. It is also a very simple and delicious food, which you can easily prepare by learning the trick of marinating and tasting it.
Join ReeTourism Restaurant as the best restaurant in Rasht to learn all the secrets of flavoring kebab chicken. In addition, you can order the best kebab chicken online, by phone, have it delivered to your door and enjoy it. Or dine in this unique Rashti restaurant.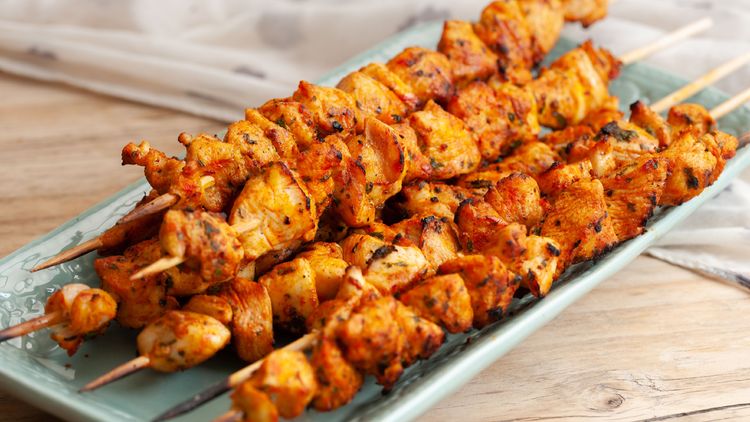 Ingredients for flavoring
Chicken breast
an onion
olive oil
Grapeseed Oil
Salt, pepper, turmeric
Brewed saffron
Bell pepper
Barbecue sauce
mayonnaise sauce
mustard
Fresh lemon
yogurt
Steps of tasting grilled chicken
First, pour the brewed saffron on the chickens and mix them well. Add onion and bell pepper to the chickens. You can add more saffron for better color.
Mayonnaise, barbecue sauce, yogurt and mustard sauce will make your chicken taste unique. Another secret of the deliciousness of kebabs is the use of grape seed oil, which due to its lightness makes the kebabs crispy and delicious.
Next, add a little olive oil and spices to your mixture. Then add a little garlic powder and fresh lemon juice to the mixture.
After combining all the ingredients together, let it rest for three to four hours.
After cooking the chickens, when it comes to the table, everyone will enjoy its aroma. This method is one of the best ways to flavor chicken.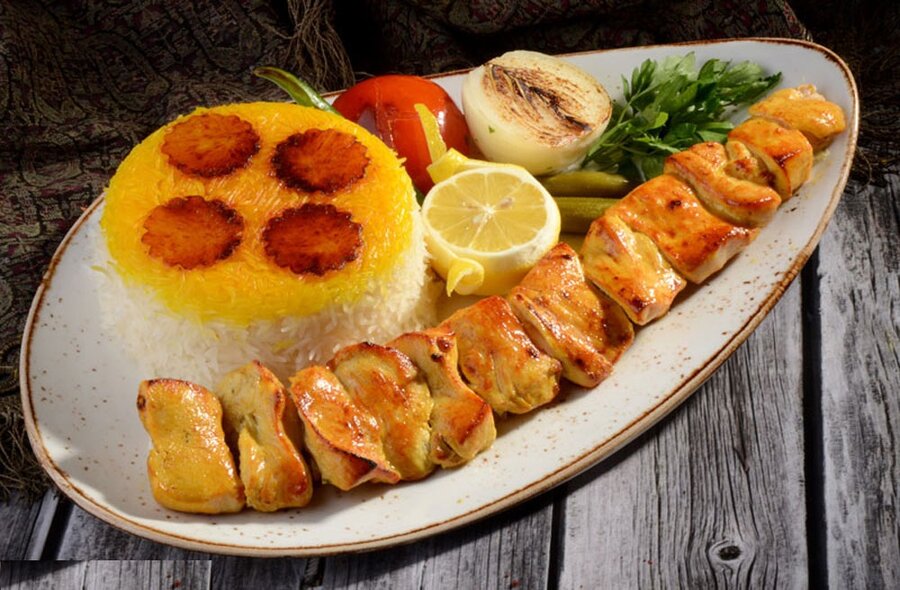 The trick of flavoring grilled chicken
Chicken breast is usually used to make chicken. If you want to use chicken thighs, it is better to be more patient when chopping it.
For grilled chicken, try chopping the onions coarsely so that they do not stick to the meat and cause the kebabs to burn.
Use bell peppers to flavor the chickens, bell peppers give the chicken a special flavor.
Use enough salt. Too much salt hardens your meat.
The set of ingredients you use to marinate the chicken should be large enough to cover all parts of the minced meat.
The meat must be refrigerated for at least three hours to taste. This shelf life makes the meat taste better.
When skewering the chickens, try not to stick the pieces of meat together and there is a space between them so that they are better grilled.
Be sure to use oil when flavoring the chicken. Of course, do not overuse it, but the oil makes the meat taste better. We offer olive oil and grape seed oil.
---