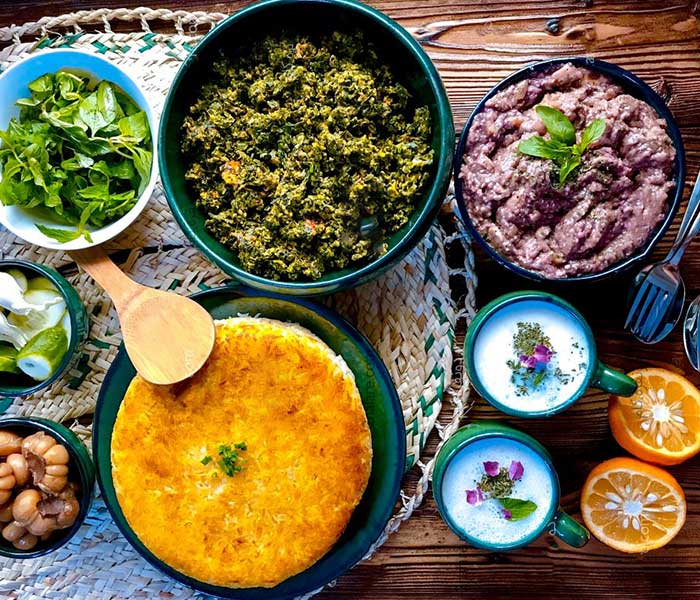 This post is also available in:

English

فارسی

العربية
The best restaurant in Rasht
The great diversity and food creativity of Rasht caused this city to be registered as a UNESCO World Food Creative City in 2015. Diverse and local food of Rasht attracts every person with every taste and invites him to the delicious world of Rasht. If you are planning to travel to the city of Rasht, you will surely be looking for the best restaurant in Rasht to experience the delicious and different taste of a variety of local and traditional dishes that are famous in particular and in general. Stay with us.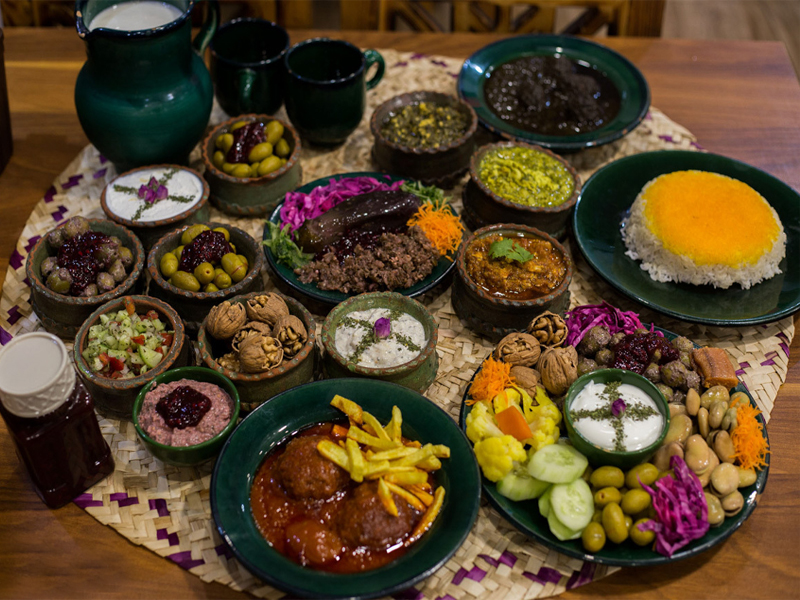 All kinds of local food in Rasht
You may also want to know what foods you should order and try on your trip to Rasht and going to the best restaurants in Rasht. Join us to get to know some of these local dishes of Rasht, whose delicious and different tastes are well-known and attract many travelers to Rasht restaurants every year.
Baqalaqatough
Baqalaqatough is one of the most popular traditional foods in Gilan, which is prepared from beans, garlic, eggs and dried dill. This food is served as a stew and in combination with rice. Suitable side dishes include garlic, horseradish, olives and fish.
sour kebab
Sour kebab will be a different and memorable experience of a special taste. This dish is prepared from mutton, pomegranate paste, sour pomegranate and ground walnuts, onions, garlic, local chuchak vegetables and olive oil. We offer you the pleasure of tasting this sour and different taste of kebab in the best restaurants of Rasht.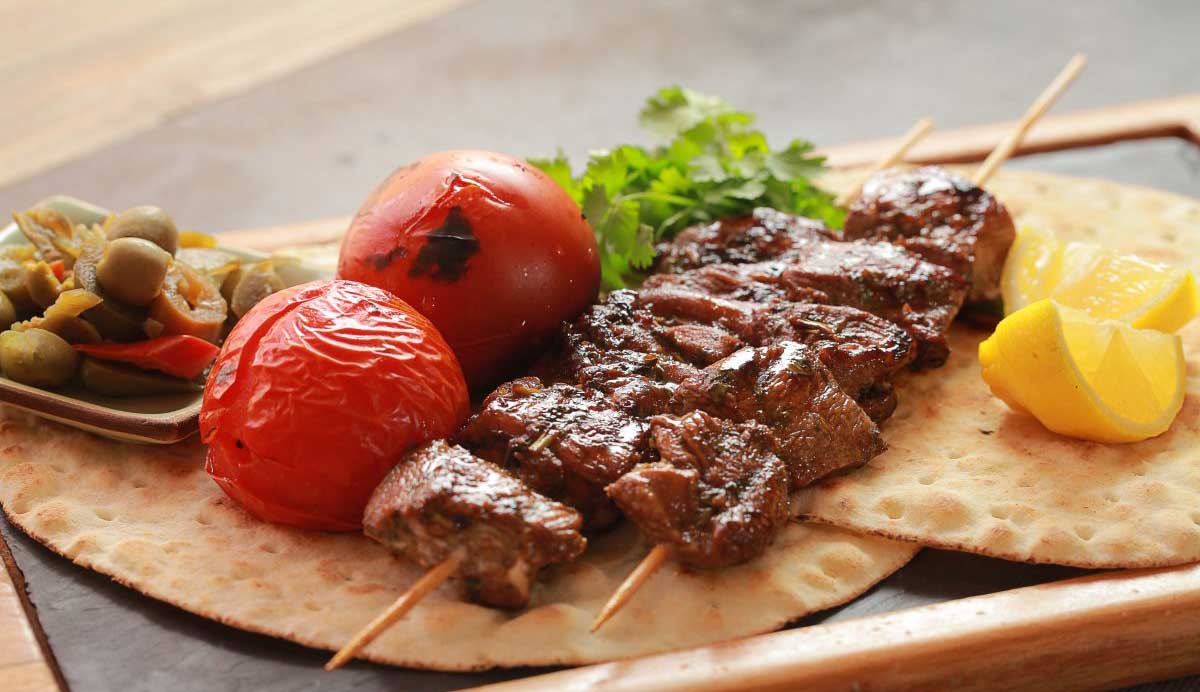 Sour Chicken
We definitely recommend this different food to those who like sour foods. Sour chicken is made from a combination of chicken, onion, green garlic, parsley, coriander, dill and halva, cobs, eggs and orange juice. This food is also served as a stew with rice.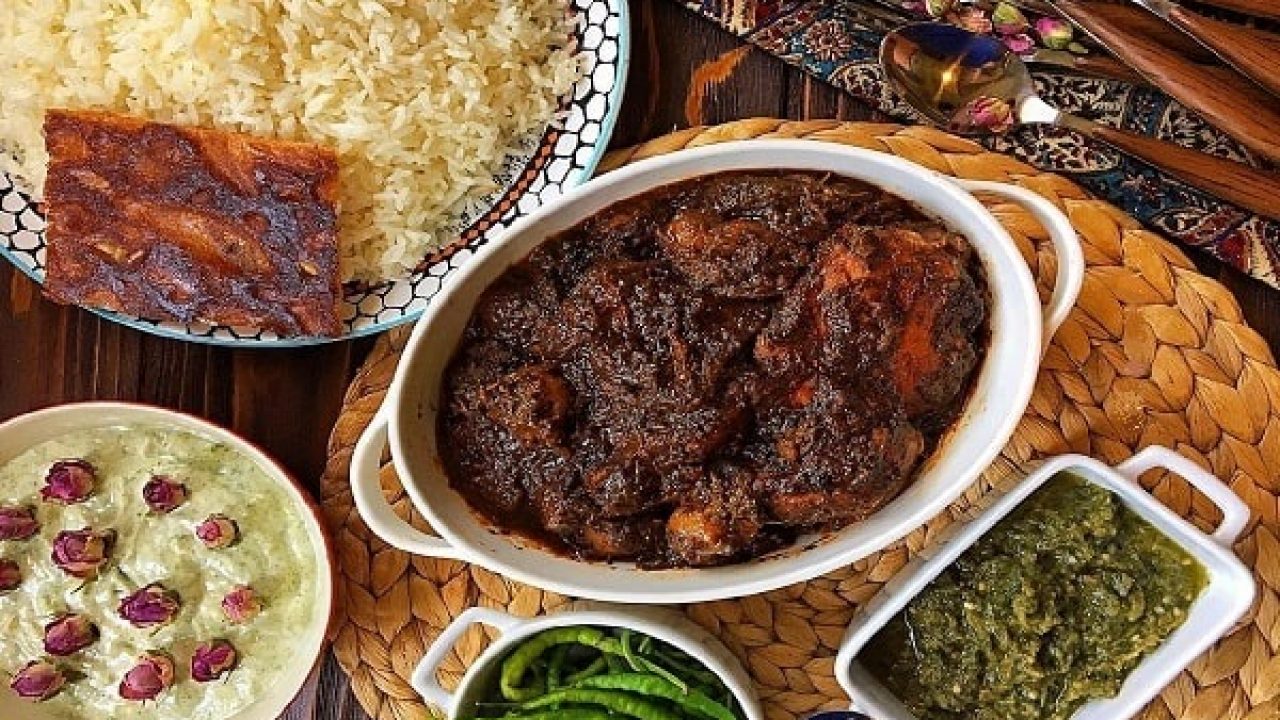 Garlic garlic
Garlic is one of the local and very old foods of Rasht. This food is recommended for those who like the taste of garlic. Preparing this dish with local garlic gives it a wonderful taste. Duck or pheasant is used in preparing this food, but it can also be cooked with chicken. Cobs, green garlic, eggs and orange juice are other ingredients needed to prepare this Gilani dish.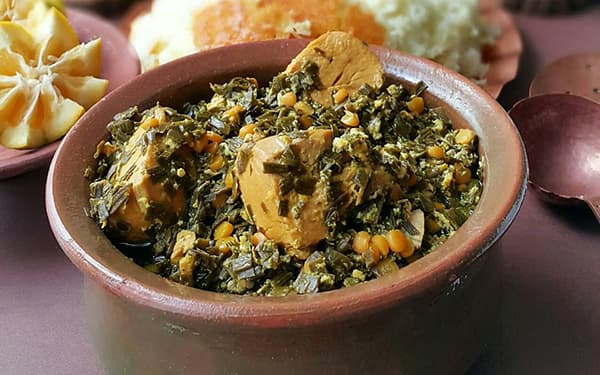 Anarbeij
Anarbeij is one of the most delicious traditional foods of Gilan with its pleasant appearance. This food is generally served in the best restaurants in Rasht. This food is somewhat similar to Fosanjan. In preparing this food, ingredients such as minced meat, grated onion, ground walnut kernels, vegetables such as leeks, parsley, coriander, mint, halvash and chuchaq and pomegranate paste are used.
Mirza Ghasemi
Mirza Ghasemi is one of the most famous dishes of Gilani that few people are not interested in after eating it once. It is made from grilled eggplant, tomatoes, garlic, oil, eggs, salt and spices.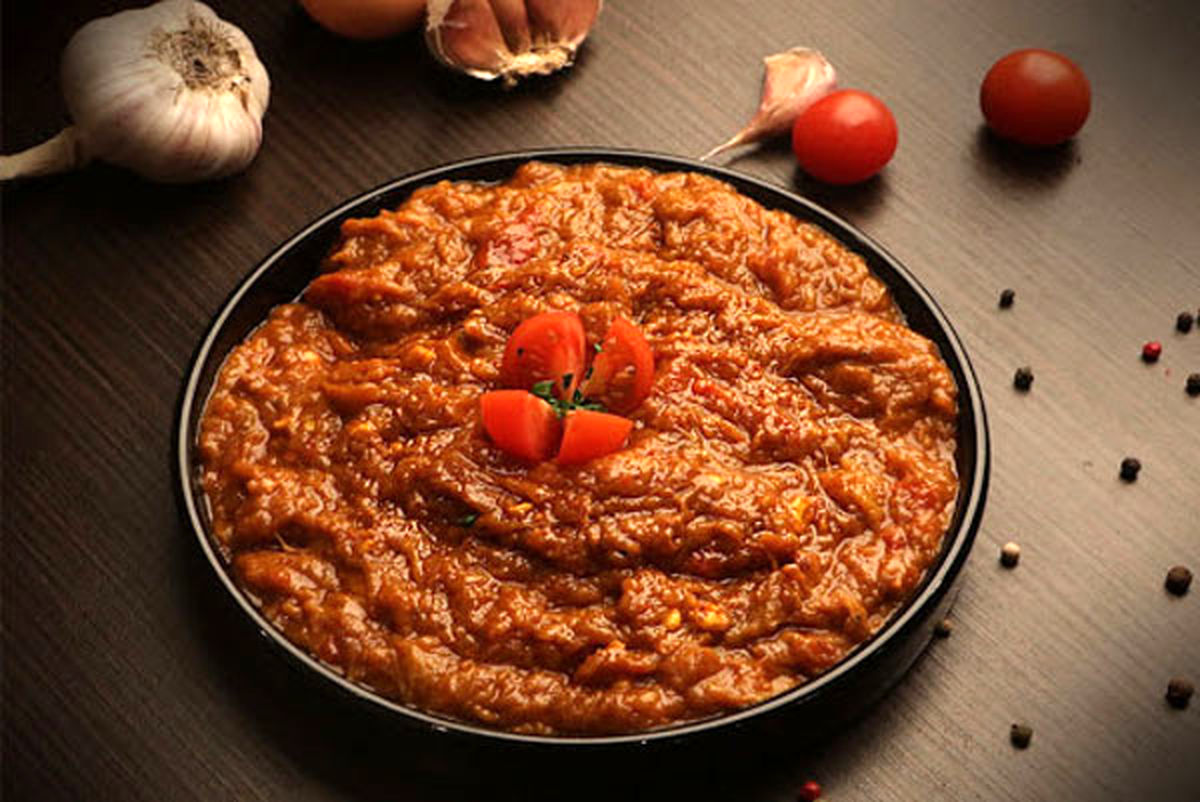 Plum Masma
Plums are one of the authentic and native foods of Rasht. Its sour and sweet taste distinguishes it from other foods, as well as making it popular. This food is prepared from chicken, onion and garlic, garlic and vegetables. https://www.aparat.com/video/video/embed/videohash/bKOAI/vt/frame
Kal Kebab
This food, like most Gilani dishes, has a sour taste and, contrary to its name, has nothing to do with kebabs. In its preparation, eggplant, walnuts, pomegranate and local aromatic herbs called chuchaq are used. This food is somewhat similar to Mirza Ghasemi.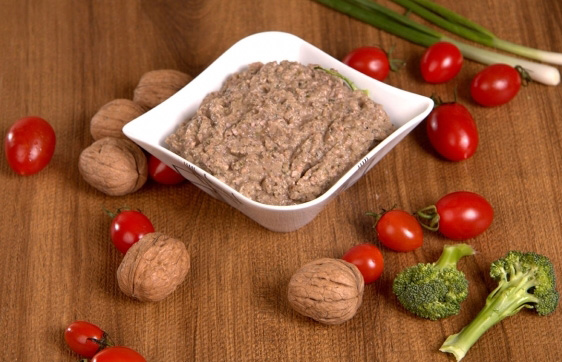 All kinds of seasonings for Rasht food
Generally, Gilanis did not eat food alone and without condiments, and they always have a variety of foods and condiments with the main foods. Generally, in the best restaurants of Rasht, these condiments are served as a tasting tray next to the main dish. In this section, we will introduce some of these flavors.
Fish urchin: Also called ospel fish eggs or caviar. Which is generally used in Gilan as a seasoning for some of their dishes such as bean curd and sour leek.
Garlic: In general, garlic in Gilan province has a milder taste than other regions of the country and is generally considered one of the most popular food seasonings among the people of Rasht. Which is consumed with foods such as Mirza Ghasemi, Anarbij and..
Raw beans: Another of the most popular condiments and foods that are served in Gilan along with a variety of foods is raw beans. We always suggest eating raw beans with local and traditional foods of Gilan.
Garlic pickles: Gilanis have a type of pickle in which garlic is put in vinegar and after about 6 months, they can use it as a pickle. This type of pickle is always one of the most popular pickles among the people of Rasht. Which is consumed with foods such as Mirza Ghasemi and Fosanjan.
Dollar or Darr: One of the most attractive spices that is widely used in Gilan is Dollar or Dar. This condiment is made by beating some local vegetables such as chuchak with mint and salt, which is used along with cucumber, plum, orange and other fruits, which creates a unique taste.
The best restaurant in Rasht
Now that you are familiar with the types of Gilani food and all these special and attractive flavors and colors, it has probably occurred to you that your next trip must be to Rasht, the city of silver rains and the creative city of food. So you can enjoy the different and great taste of these local dishes. And you must think about which restaurant to choose to provide these foods with the best quality and the best taste. Rijan Tourism Restaurant, as the best restaurant in Rasht, is ready to receive you, dear guests and travelers.Video view
---