This post is also available in:

English

فارسی

العربية
Skills needed to become a professional chef
Cooking is the art of turning raw materials into a variety of delicious and delicious foods. A chef is a person who learns this art in a variety of ways and presents his fascinating art to people. Becoming a professional chef requires a lot of practice and experience in various fields of this field, the chef prepares dishes using different cooking methods. In large kitchens, a group of chefs usually work and a chef supervises their work. The chef manages and controls all the kitchen work.
To be successful, one must have a great interest in food and cooking and have a good speed of action. He must also be creative in the process of preparing and serving food. The cook must also be patient and tolerate a lot of work pressure. This work is very attractive and diverse for its fans, despite all its difficulties and pressures.
Features and skills needed to cook
Being a chef is more than just putting food on a plate, you have to master a lot of some basic skills.
Introducing the culinary profession, the desire to learn
Becoming a chef can be a practical learning experience, and as it is said, practice makes progress. You need to master the taste and technique of different foods to spend a lot of time and energy to learn them. To be a great chef, you have to be constantly learning.
Learn how flavors combine and, while preserving properties, how they will taste good, identify spices that are used around the world, and help you achieve the best. You can get help from educational classes to learn this art. Finding a training class is a bit difficult for ordinary people who do not have a major and may not be able to easily find the best one.
Gilan, for example, is one of the provinces that has a great variety of food and this is one of the blessings of life in this province. If you live in this beautiful province, you can go to Gilan restaurants or the best restaurants in Rasht to help them become a professional chef.
Organize
Having the ability to always work clean and tidy is essential. In fact, you should be able to tidy up the environment, clean the surfaces and put everything in order. An organized kitchen helps you take control of things and not get into trouble in cooking.
Real passion
You have to really want to cook and be able to make the best food on busy days. If this desire is high in you, we must say that you have one of the necessary skills to cook.
Creativity
Becoming a chef goes beyond following the instructions. The creativity of a chef is usually what attracts and persuades the customer.
Teamwork
Many people from different backgrounds come together through a common love of cooking. Being able to work with your team and work together easily is a basic skill for a professional chef.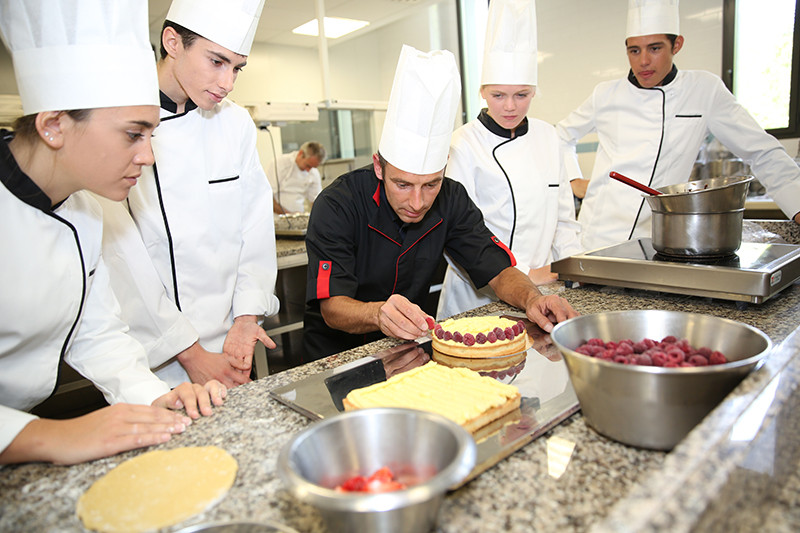 Time Management
Another skill required to become a chef is time management. The importance of time management is not something we can ignore. Because at the moment you may receive different orders that you have to manage all of them quickly.
Leadership skills
Experienced chefs need to know how to lead their team and get the best out of them. The chef is in charge of the kitchen, so he should be able to give orders and his people should listen to him. At the same time it should maintain a desirable atmosphere in the kitchen.
flexibility
Chefs and professional chefs regularly receive feedback from other chefs, colleagues and customers about the food they prepare, and not all feedback may be positive, the chef should be able to handle criticism.
Endurance
Endurance has an important place in cooking. Chefs must be in excellent physical and mental health. Working in the kitchen can be very strenuous physically, working long shifts and standing on your feet in hot, uninterrupted temperatures is very difficult.
An experienced chef will have excellent endurance to focus and constantly prepare food for customers.
Remember, acquiring such skills can take a long time.
---