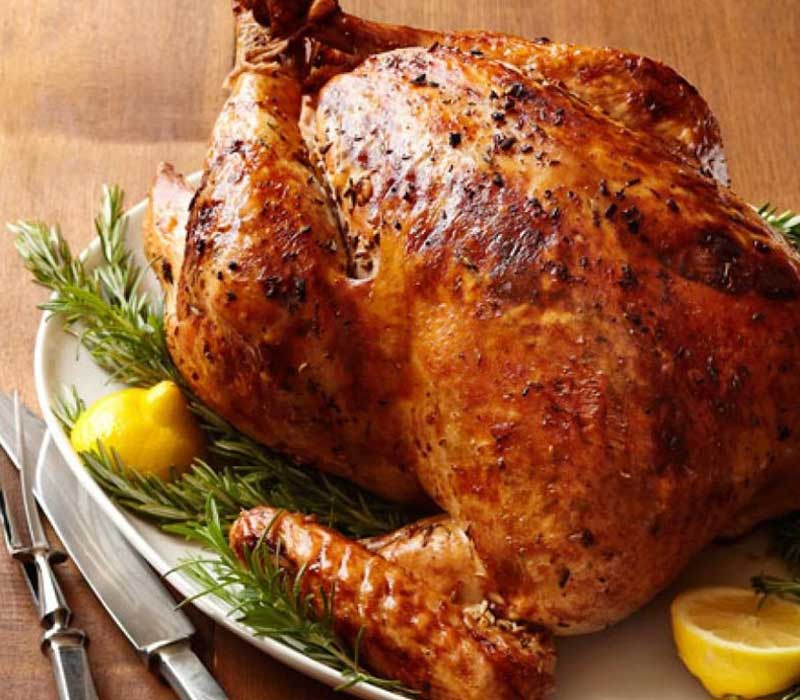 This post is also available in:

English

فارسی

العربية
Nowruz Eid food in Iranian cities
With the arrival of the ancient celebration of Nowruz eid, all Iranian families are in full swing and striving to welcome the new year. In the last days of the year, after finishing rituals such as moving house and buying Eid, Iranians start setting the Haft-e-Sin table. Another important tradition of Nowruz that is not forgotten and is prepared in advance is the Eid food. It can be said with certainty that Eid night is a special and different night for most people in the world. We Iranians, like all people in the world, prepare special meals for this night. And according to ancient beliefs, eating these foods was not unreasonable and it was wise to choose it.
Our ancestors chose Eid food according to certain beliefs. According to the beliefs of the ancients, today, the food of most of us Iranians on Eid night is vegetable pilaf with fish. But there are other dishes that are cooked on Eid night. Below you can get acquainted with some popular Eid dishes:
Vegetable pilaf with fish:
One of the most popular and famous dishes of Iranians in recent years is vegetable pilaf with fish. ‌
The reason for eating pilaf vegetables and fish is that our ancestors considered fish as a sign of life and by eating it, they thought that they would be lively and fresh all year round.
Rice was also a symbol of blessing, and by eating it on Eid night, they thought that the blessing would not leave their homes in the New Year. Vegetable pilaf was also a sign of growth and fertility. ‌
Some Iranians, like the people of Zanjan, eat fish with rice noodles or saffron rice. Others serve it with cocoa or local stews.
Rice fields:
Eating noodles has been and is common in areas of Iran such as Azerbaijan, Kermanshah and Arak. The ancients believed that eating this food would prolong their life like a string. Pilaf noodles are simply very tasty and delicious.
But you can also serve it with minced vegetable stew, dates and raisins, lentils, stir-fried meat, chicken, turkey or smoked fish.
How to prepare pilaf noodles is very simple and inexpensive and requires only rice and noodles. It is interesting to know that noodles are exactly the same as noodles in terms of raw materials.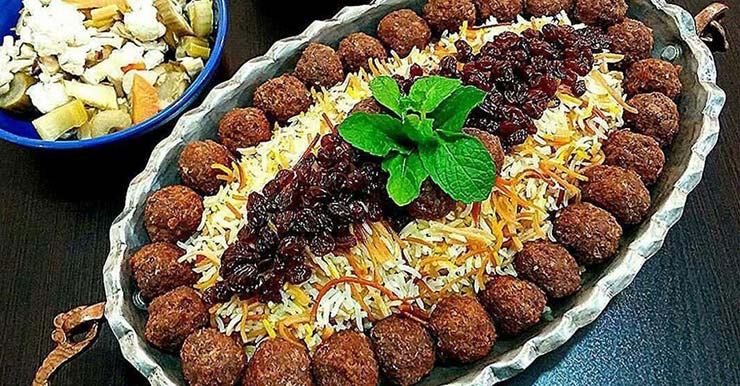 Dolme:
It is common among Azerbaijanis to cook this food as a special dish for Eid night. They believe that by eating jam, they can achieve their dreams in the New Year.
These scallops are made with hair leaves and contain fragrant vegetables, meat and rice that the hair leaves are beautifully wrapped around.
Kookoo sabzi:
In the past, some Iranians used to make vegetables for Eid night. Also, some people still use it with their food. The ancients believed that by eating cocoa, they would no longer look for items that were lost in the house. They do not do the so-called Ko.
Local meatballs:
Meatballs are a local food of Eid night in Chaharmahal and Bakhtiari province, also this food is a popular food in Kermanshah province. This meatball is prepared with beef, rice and fragrant vegetables.
Vegetable stew:
In some cities of Iran, especially in the mountainous cities of the country, vegetable stew is a popular food on Eid night. This group of Iranians believe that they will have a happy year by eating vegetable stew.
Sour leeks with fish:
The people of Gilan also have fish on their Eid dinner table. But they prefer to eat it with leek pickle, which is a delicious Gilani dish.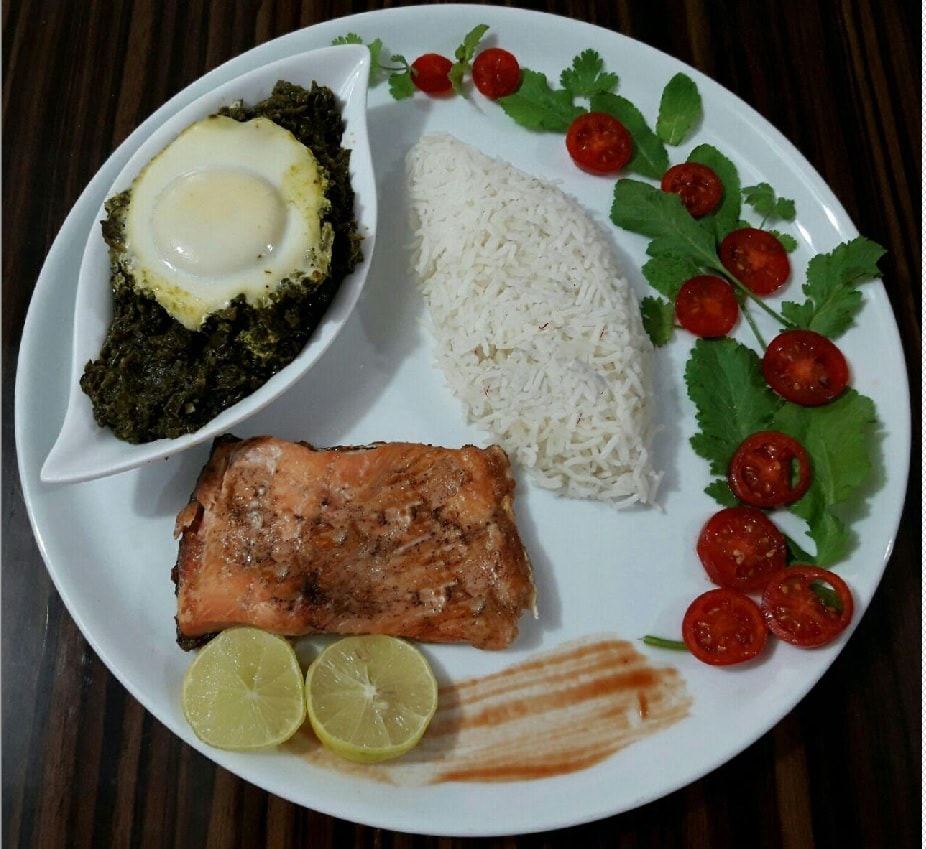 Sutiploo Ardabili:
Sooti pilaf is one of the local dishes of Ardabil, which the locals often prepare for Syrian Wednesday and New Year's Eve. As it is very special, it is also considered for the promise of Iftar and Sahar in the holy month of Ramadan.
Broth and meatballs:
In Hamedan, the popular food on Eid night is a kind of broth and meatballs. Dates, walnuts, plums, fried onions, aromatic spices and eggs are used to prepare this meatball.
Cabbage pilaf:
Cabbage pilaf is a popular Iranian dish that originally belongs to the city of Shiraz. However, in other parts of Iran, it is cooked in different ways. In cooking this very delicious dish, they use rice, cabbage, dumplings and fragrant vegetables.
Reezhan Tourism Restaurant as the best restaurant in Rasht by offering a variety of local dishes of Gilani and Kermanshahi for the first time in Iran and Western kebabs, with two separate halls and suitable for celebrations and ceremonies and occasions, with a capacity of 120 people in Rasht ready to serve Delivery to Gilanis, travelers and tourists.
---