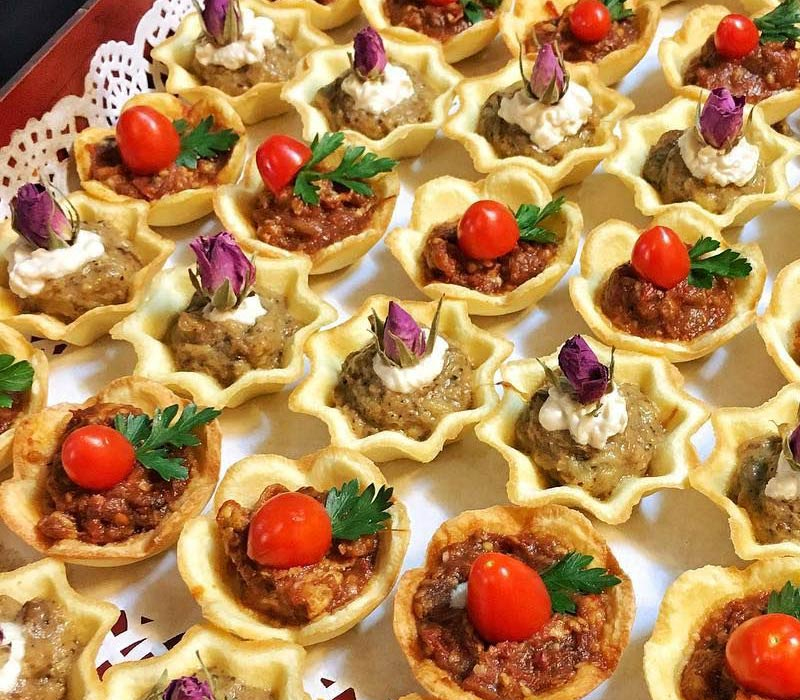 This post is also available in:

English

فارسی

العربية
Types of appetizers and a few things you need to know
Appetizers are small meals that are served before the main meal. These promises are usually categorized from simple to very specific, depending on the occasion, the time served, and the amount of time it takes to prepare.
The culture of eating appetizers has been popular in Iran for a short time. Many people believe that Russia originated in that country. In the past, small pieces of fish, caviar and meat were served with the main dish, which was usually served with a variety of drinks.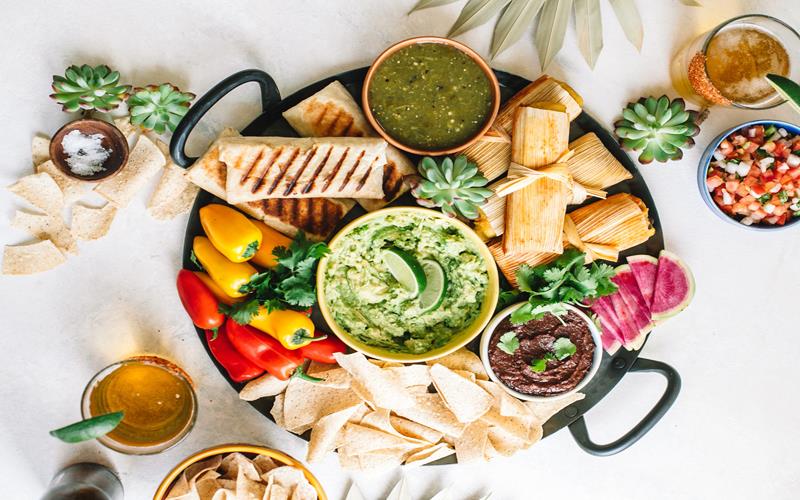 It is better to have small amounts of appetizers so as not to blind people's appetite; Various salads, soups, olives, some local dishes such as eggplant curd, Mirza Ghasemi are common on Iranian tables and are served as Persian appetizers for guests. It is recommended to experience all kinds of Gilan appetizers in the best restaurant in Rasht when traveling to Gilan .
These small meals have different uses and serve different purposes; The main purpose of these small meals is to stimulate people's appetite, which is why they need to be low in calories. Sometimes they are also used to decorate tablecloths. For example, many of us use a variety of appetizers to decorate our tables for birthdays, dinners or Yalda nights.
Classification of appetizers
Appetizers are usually divided into several categories. Soups are one of the simplest and most important types that have a great variety. And most fresh vegetables are the main ingredient. Different types of soup are used depending on the type of main dish.
Salads are another common appetizer. In fact, salads are an appetizer for a house without an oven. Salads are usually served cold and can be used as a pleasant summer appetizer.
Fingerfoods
Fingerfoods are served both simply and specifically. They are often eaten without the use of spoons and forks. These small meals are prepared in the form of cups, snacks, small skewers, and are served depending on the taste and art of the chef.
Persian food used as an appetizer
From the profession of Iranian food, we can mention a variety of foods with eggplant, such as eggplant curd and Mirza Ghasemi. Cucumber buttermilk, stew, cocoa, various types of cocoa, meatballs are other meals in small dishes that are served on the table as a side dish. But as mentioned, soups and salads are carefree dishes on the dining table.
A few tips about appetizers
Remember that the main purpose of serving appetizers is to create variety. So try to diversify the choice of appetizers to be used for people with different tastes.
Note that this promise is small enough that it does not cause loss of appetite.
Note that younger people prefer fancy appetizers. So pay attention to the age of the party people.
In preparing your appetizer, try not to use allergens such as beans and peanuts. Because some people may be allergic to them.
It is good to serve drinks with some types of appetizers. Note that the appetizer slightly suppresses the appetite. Therefore, these meals should be served smaller so that no food is added.
Consider several different types of appetizers for your guests for different party times, to try different flavors.
---